NEW LOOK CLOUTIER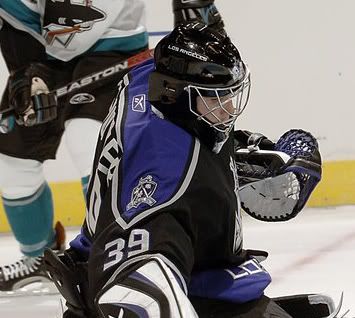 Ex Canuck goalie Dan Cloutier is wearing an actual mask this year, instead of that ugly assed helmut/cage combo he's worn since his junior hockey days.

Based on the fact it only has a couple stickers on a plain black mask, this may only be a preseason test. Cloutier gave up 2 goals on 19 shots in his debut against the Sharks...both right thru the five hole, I'm sure.

Yahoo sports has a few pics of Cloutier playing a little too deep in his net, courtesy of Andrew Brunette last night, against the Avs.