ANOTHER EDITION OF "BEHIND THE MASK"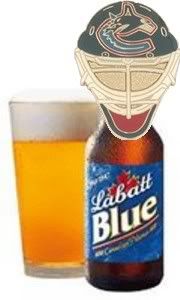 Tapeleg from JAHL, a huge Kelly Hrudey fan has been busy slamming out "Behind The Mask" bobbleheads this week.......here's mine. His recent fascination with "Behind The Mask" may in fact suggest he's actually a closet Kings fan in disguise. lol

Check out his Jerseys and Hockey love blog for more wacky, alcohol related humour.